Our system is designed for a functional remote controlled management for all hotel structures. Choosing this technology makes it possible to coordinate all movements from a far distance in a complete and highly reliable way optimizing both resources and the quality of services offered.
The kit supplied by HOAU includes two hardware elements which complement each other. The first is a tablet to be placed near the door. Its configuration is extremely simple and fast even for those who are unfamiliar with these types of devices. Furthermore, appropriate tutorials on the subject and useful numbers of specialized installers are available.
The second one is an electric strike to be installed on the door which is connected to the tablet via bluetooth by a low energy consumption and operating directly together with the first device via a specific and encrypted connection. There are several models of this component for the different range of accesses and suitable for every possible need.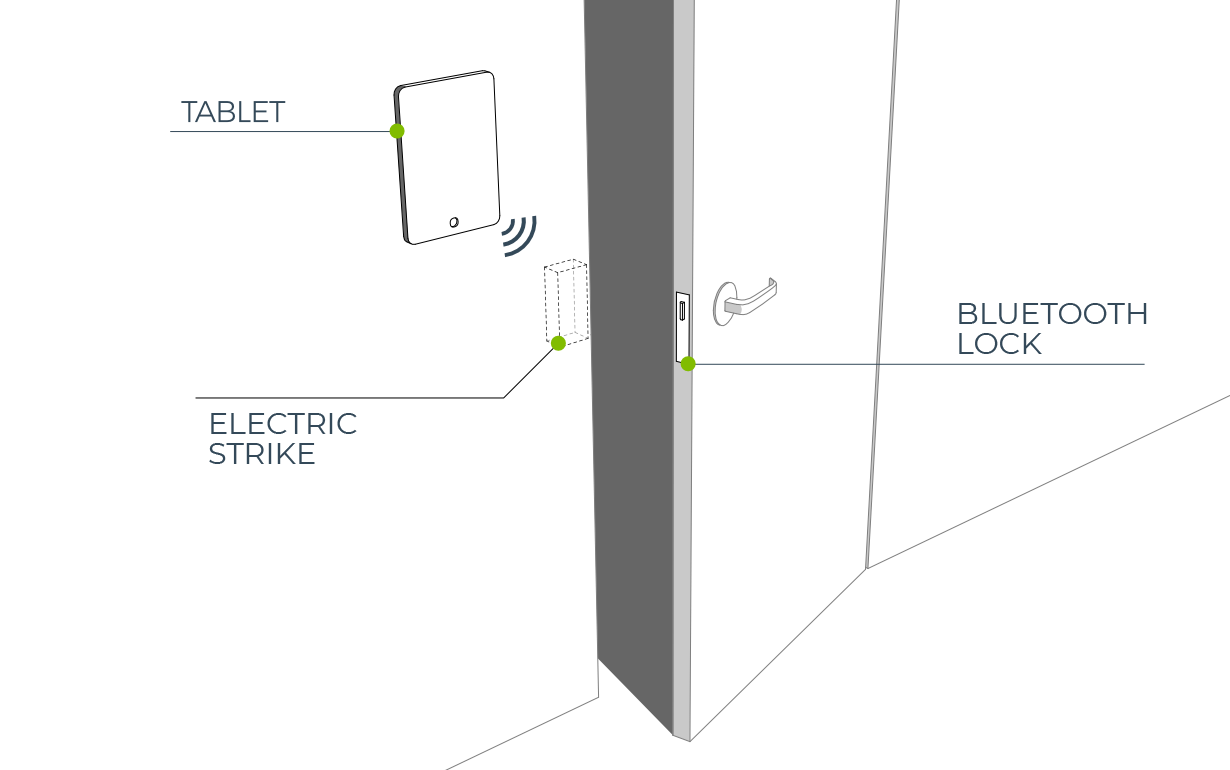 Once the hardware part is installed, users can log in on the HOAU cloud that monitors all information without any need for either local or control installations. There are many tasks that the software can manage both from a physical point of view (how to reset the digital code, send it back to customers, monitor, restart, update and disable the tablets) and from a logistic point of view (i.e. to create working groups and organizing access to service personnel).
Through a special screen, the hotel manager can monitor the overview of accesses, the management of arrivals in the room, finalized check in and those to be finalized at any time. Moreover, in order to best coordinate and remote control the necessary operations, the manager can view both the requests of each individual guest such as room service, cleaning of the room or do not to disturb as well as reports made by service personnel (lost property, cleaning completion, etc.).
The system keeps track of every single activity thanks to a specific section called ACTIVITY LIST where any message about completed activity warnings and errors are recorded.